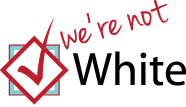 Arab-Americans need a box on the US Census Form!
Join the Facebook Page
Follow Amer Zahr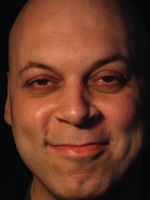 amer@amerzahr.com
America's Funniest
(& Smartest) Arab
About Amer Zahr
Amer Zahr is an Arab-American comedian, speaker, writer, and adjunct professor at University of Detroit Mercy School of Law. Drawing on his experiences growing up as a child of Palestinian parents, he finds the humor in society, culture, and politics.
He has produced and headlined in 3 of his own comedy tours, "1001 Laughs Comedy Tour," "We're Not White!" and "In 1948."
He founded and produced the first-ever "1001 Laughs Ramallah Comedy Festival," a production in Palestine that featured 10 comedians and 7 shows in August 2015.  The festival entertained over 2,000 locals and was funded by the US Consulate General in Jerusalem, a branch of the United States Department of State.  Amer, as the producer of the festival, received great acclaim and much media attention from the following outlets:
He is also the producer of the annual "1001 Laughs Dearborn Comedy Festival" in Dearborn, Michigan at the Arab American National Museum.
In June 2015, Amer headlined at the world-famous John F Kennedy Center for the Performing Arts in Washington, DC.  He produced this show as well, making it the first time that an all-Palestinian cast took the stage at the internationally-renowned venue.
Amer recently completed production on his first documentary film, "We're Not White," a comedic and informative approach to the Arab-American struggle to get a box on the United States Census Form. Join the Facebook Page here.
He is also the author of the well-read blog "The Civil Arab," as well as his first book, "Being Palestinian Makes Me Smile," a collection of his writings relating to being Palestinian.
Amer holds an MA in Middle East Studies and a JD (law degree), both from the University of Michigan in Ann Arbor. He writes and speaks widely on political and social affairs, and has appeared on radio and television, including ABC's "Politically Incorrect with Bill Maher." Some of his writings have been featured in major publications, including Time magazine, and Al-Jazeera.
Amer has performed throughout North America & the Middle East, including shows in:
New York City
Washington, DC
San Francisco
Los Angeles
Chicago
Detroit
Philadelphia
Boston
Raleigh
Cleveland
San Diego
Pittsburgh
Toronto

Portland State University
University of Colorado
University of Michigan
Carnegie Mellon University
Wooster College
University of Connecticut
Loyola University - Chicago
Stanford University
University of North Carolina
San Diego St University
Michigan State University

Jerusalem
Amman
Ramallah
Bethlehem
Haifa
Nazareth
Tel Aviv
Muscat, Oman
Kuwait
Cairo
Beirut
Dubai