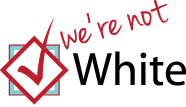 Arab-Americans need a box on the US Census Form!
Join the Facebook Page
Follow Amer Zahr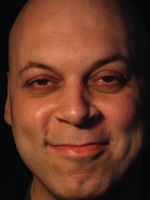 amer@amerzahr.com
America's Funniest
(& Smartest) Arab
Israel's new plan of self-defense
My fellow readers, I am very excited for the newest actions that will be taking place from the Israeli Defense Forces. Released in a statement today, Prime Minister Benjamin Netanyahu said, "Today, we begin our new step in the direction of self-defense. We are starting in a new ground operation in Dearborn, Michigan. As many of you know, Hamas has now moved its headquarters to Dearborn and they are hiding in plain sight in the midst of women and children. This pinpoint operation will aim to wipe out Hamas completely and put an end to their terrorizing reign."
This may sound shocking to some, but this action by the IDF is necessary. Israel is only acting in self-defense. The city of Dearborn, Michigan is known for harboring Hamas terrorists, as they have launched over 3,000 rockets at Jewish synagogues around the United States. But the new Israeli project known as the "American Iron Dome" has been effective enough to down the missiles before harming any civilians. President Obama has also made a statement about the new Israeli offensive. He states, "As many of you know, Israel is our most trusted ally in the Middle East, and they have a fundamental right to self-defense. They should pursue that right to self-defense by any means necessary, and the United States of America will stand right behind them."
President Obama has absolutely done the right thing. Israel's security could not be more important and they have a right to take out the terrorists, especially on our own soil. Their pinpoint operations include Hamas bunkers such as Fordson High School, Shatila Bakery and Beaumont Hospital in Royal Oak, Michigan. Hamas has done an excellent job of using the people of Michigan as human shields, and they have convinced them all to stay in their homes and face the war with a sense of martyrdom. So frankly, the people of Michigan had this coming to them. They harbored a known terrorist group, and followed every order. It is their fault that there are so many civilian casualties, because all Israel wants to do is knock out the vast storage of rockets in these strongholds. The UN has given Israel the coordinates to Masri Sweets and Mango's Cafe and specifically told them not to hit those targets. UN Secretary General Ban Ki Moon's favorite dessert happens to be the knafeh from Masri Sweets, and he loves the hookah at Mango's Café. Israel has agreed not to hit those targets, as they believe that Masri Sweets is owned by President Sisi. Yes, the name can be misleading. But the most important thing to know is that Israel's operation is one of precision, designed to take out key Hamas targets in an area that is hostile towards the Jewish people.
Israel has every right to defend itself, and they should do so. The civilian casualties are products of their environment. If the people of Dearborn didn't lend themselves to being human shields, then Israel would have a much easier time executing their operations.
* Sami Oudeh is a Palestinian American graduate of the University of Kentucky. He is a sports nut and lives in Lexington, Kentucky.