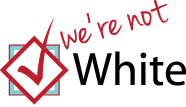 Arab-Americans need a box on the US Census Form!
Join the Facebook Page
Follow Amer Zahr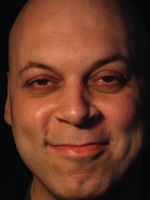 amer@amerzahr.com
America's Funniest
(& Smartest) Arab
My Happiness Key
I kept staring at the night sky
Hoping that his ghost will pass by
I drew a big bright smile on my face
Feeling the place being filled with his grace
It took me more than a year to wake up
And now I'm fierce again, never giving up
I heard his laughs from the heavens above
Then the clouds rained waters of Love
He's my guarding angel, my happiest memories
My sunshine and my best tuned melodies
He raised me to high standards
Forbidden to lie, cheat or slander
He's gone, but he's still here
The only voice I always hear
Dear Dad, I know you hear me
I'm sure that for happiness you are my key
* Hadeel Khalifeh is Palestinian studying English Literature at An-Najah National University in Nablus, West Bank, Occupied Palestine. .